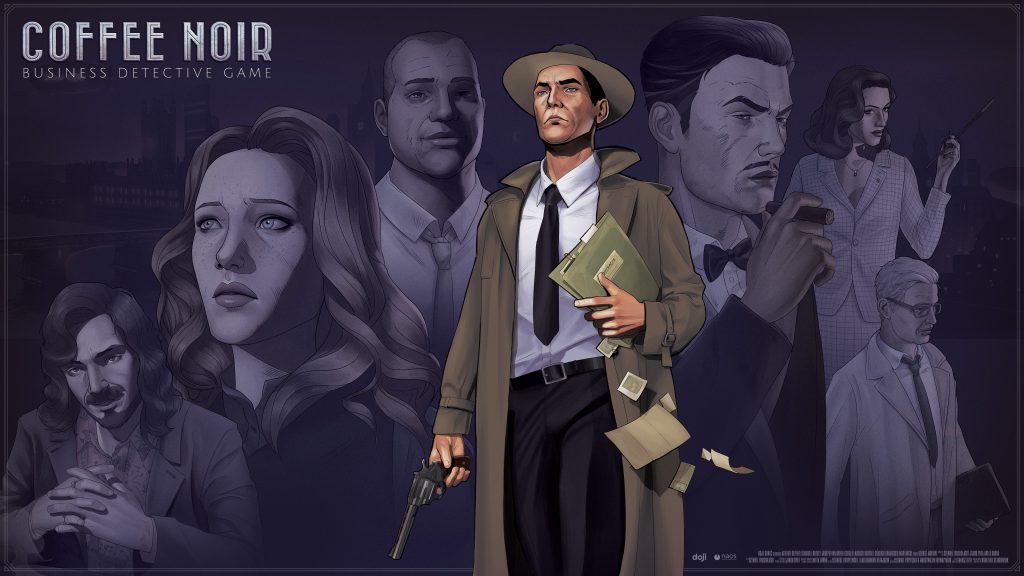 This autumn has been very busy for us! Apart from doing some final touches on the game, we've participated in showcases and shared our demo with the community and media. We encourage you to try a cup of Coffee Noir and play our free demo if you haven't yet! It's available here.
We streamed the Coffee Noir gameplay during the Steam Game Festival: Autumn Edition (7-13th October) and that's also when we launched the demo itself. We've received a lot of feedback from you, via Discord, Steam, Facebook and Twitter; we're thankful for any opinions and suggestions you gave us. If you play the demo and have something to say about it, please contact us.
When the festival ended, we found out that Rock Paper Shotgun has highlighted our demo as one of the best demos participating in the event. They described Coffee Noir as "Part noir mystery visual novel, part (very) detailed business management set in an alternate 2021 where everyone loves a) the 1920s and b) coffee." which is perfectly true. So exciting news for us!
At the beginning of the next month, November, we appeared at The Escapist Games Showcase to talk about the game. Our showcase and interview begins at this moment, but we encourage seeing the rest of the stream as well. This time our team has explained more why we've decided and how we've managed to merge such distant genres into one game. Some of us couldn't participate in the interview, but they were lurking on the chat! Thanks for all your commentaries during the interview.
After all those events – and during them – we are fixing and producing the last elements of the game. It's things like processing audio files of the voiceovers, recording some of the last lines, polishing the clues for the Investigation Board. While some of us are working on those, others adjust the animations so that they're more smooth and look better, or work on creating some UI files that still need to be added.
In the meanwhile, we also released a short Coffee Noir video to share during Pitch Ya Game. You've probably seen most of what's there, but take a look and share it with your thoughts, if you'd like.
We'll keep you updated on our progress with Coffee Noir. See you at Facebook, Twitter and Steam!