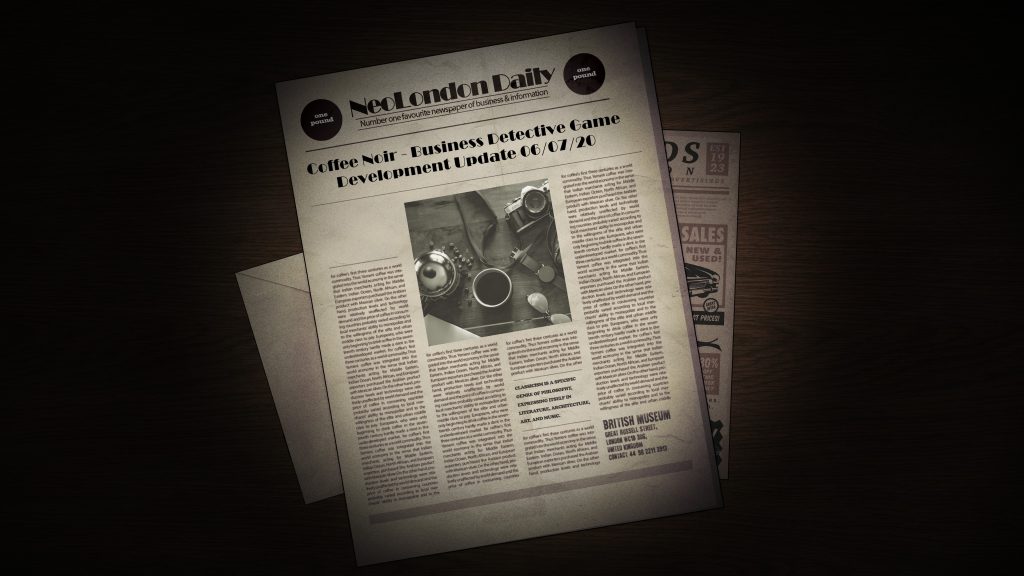 Hey, detectives! Our team is systematically moving towards the end of the game development process. Here's what we've been up to:
Some of us work on ensuring that the whole storyline is cohesive and that clues, dialogues and comic are properly connected without conflicting information. We're having some fun drawing detective schematics!
While checking the whole plot, we also conduct a general grammar check and translation check.
Voice actors continue recording new batches of voiceovers.
Since loading screen graphics are ready, it's time to add more trivia about the coffee-filled world of Coffee Noir to display on them!
We're carefully crafting the ending of the game so that it delivers the best it can story-wise and graphics-wise.
If you want to talk about the game or just share which coffee is your favourite, come visit us at Steam, Twitter and Facebook.