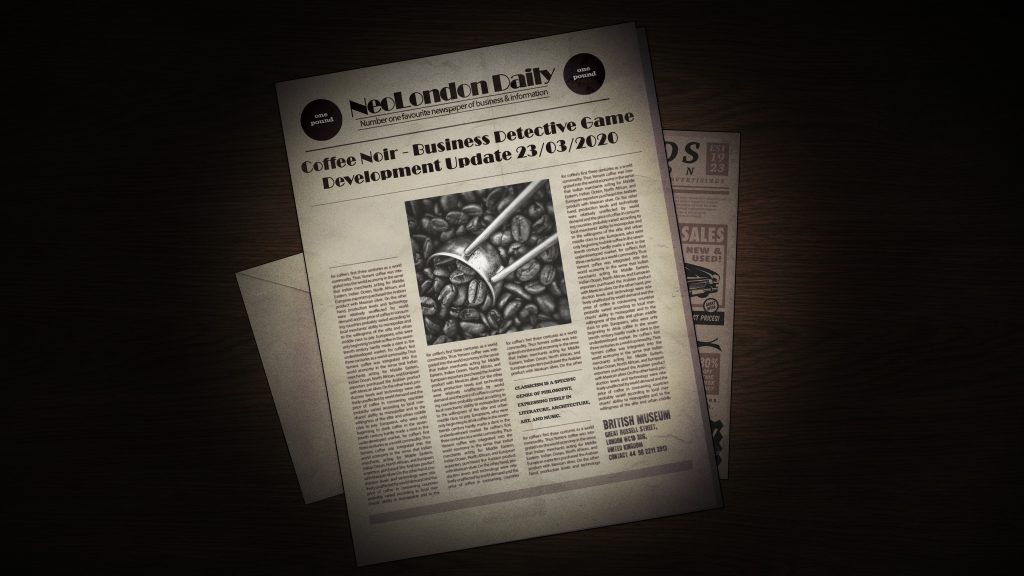 We switched to remote work last week due to the current global situation. We hope all of you are safe and at home if you can.
The notifications and the pop-up system in the detective's office are ready. We made sure they are visually accessible and not too heavy.
Currently, we're working on random events that will show up throughout the game. You know, many things  can go wrong during production and sometimes, business world just gives you some unexpected opportunities. Such events require the player to make a decision, which may result in additional income or…. increased costs.
We're updating our trailer to include new graphics and UI in it.
The Finances section is rebuilt. It is more user-friendly and less academic now.
We have finished all storyline texts in the game.
Now it's time to polish the details of the investigation and clues.
So far, everything is going smoothly, we will keep doing our best remotely and having calls to organize our work. Stay safe and follow us at Steam, Facebook and Twitter.