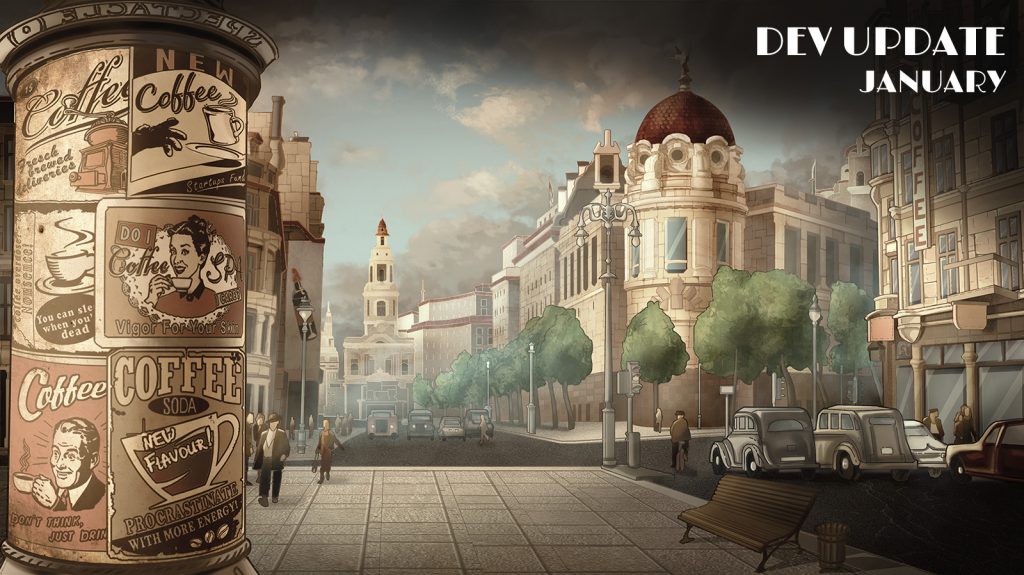 Here's our first dev update of 2020!
Part of our forces had to be switched to another B2B project, the rest is working hard on finishing batch of the CN game.

We designed and drew the Marketing UI from scratch, including the new mechanics. We made campaign management more simple and intiuitive.

Remember the office we showed at the beginning of January? It is now fully implemented into the game build.

We also handled the most complicated and complex UI in the game, Management. It's also going to be more user-friendly.

A new board for viewing quests was designed.

We finished an interesting dining scene, where food is relevant to the storyline. Best kind of food!
…and more. 2020 is a year of mixing working on other projects with our favourite one – Coffee Noir. We expanded our team and work on improving the management as well! See you in the next dev update.