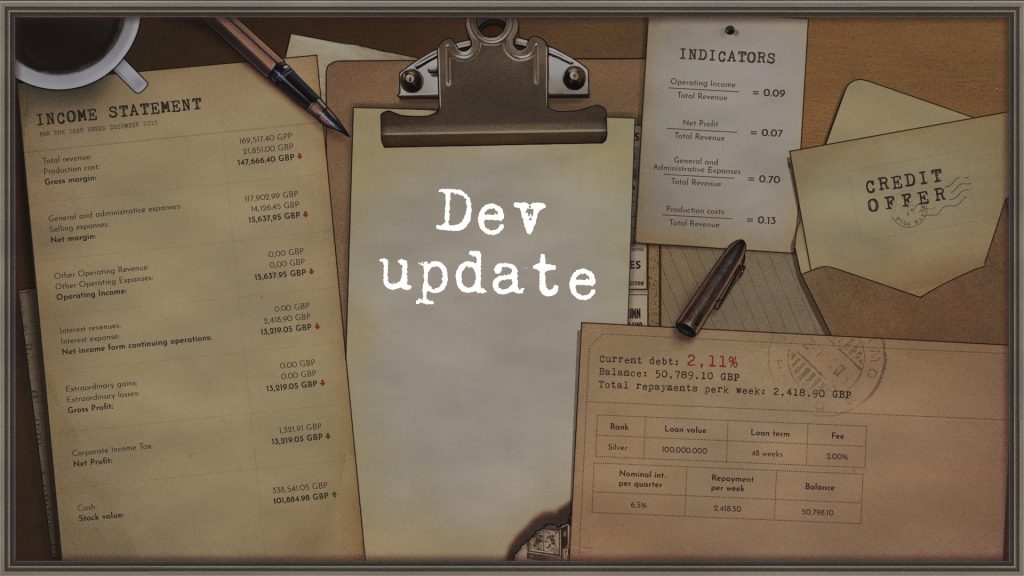 November ended already, how did all that time pass just like that? It's almost Christmas. Must. Resist. Playing. Christmas. Songs. This is what we've been up to during the previous week:
We discussed the UI of Clues and implemented last week's ideas, with new mechanics and an improved design. It's beginning to look a lot like an amazing UI.

Anita and Szymon are working on connections between Clues in all the chapters.

Our Lead Artist continues drawing the interactive office and our translators continue the game text translations.

Kamil has started the work on voiceovers outsourcing.

The writer continues preparing and tweaking dialogues for the last chapters of Coffee Noir.

We are working on specific mechanics of marketing and its UI. Last Christmas you followed us, and this year we will share our work in progress.
Visit our Discord server to discuss the changes and be the first one to see the updates. We share them there first. Also, remember to wishlist Coffee Noir!